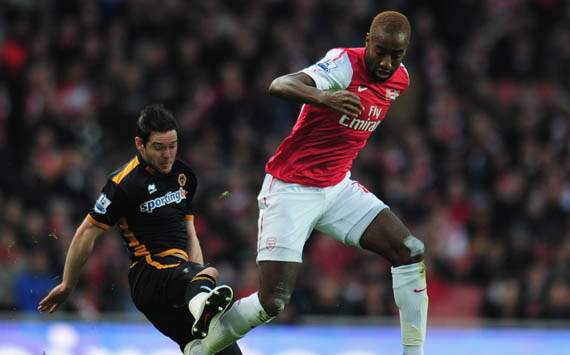 Word
on
the
Tweet:
Djourou
pledges
future
to
Arsenal
and
Aguero
pays
tribute
to
Gabriel
Milito
The Gunners' defender rubbishes transfer rumours, the Argentina striker has kind words for his retiring former team-mate, and Joleon Lescott bemoans the poor weather
Hello and welcome to another edition of Word on the Tweet!
The jumping-off point for us today is Johan Djourou ruling out a move away from Arsenal amid strong rumours claiming he is looking for a way out of the Emirates.

Plus, the Premier League stars who are not participating in Euro 2012 have been experimenting with different sports, and even the school run, as they look to fill their time away from football.

Although Phil Neville, Andrei Arshavin and Wesley Sneijder bought our attentions back to the events in Poland and Ukraine, whilst England's own Joleon Lescott could only moan about some familiar poor weather.

Anyway, without any further ado... Goal.com gives you tweets!
"I just wanted to deny all what have been said in the press about my transfer. It isn't true at all.
"I have been at Arsenal since 10 years now and I m always commited to this club."
Johan Djourou denies any transfer speculation, pledging his future to Arsenal.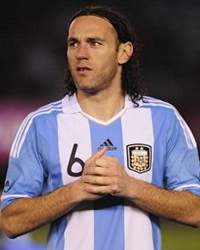 "Gabriel Milito announced his retirement from football. But great players never retire - his passion and dedication will always be exemplar.
"I remember that my first match for Independiente was his last before leaving for Spain. It was an honour, Gabi!!"

Sergio Aguero pays tribute to his fellow Argentine Gabriel Milito after he announced his retirement from the beautiful game.

"That's why we love rugby well done to the blue boys. Great spectacle enjoyed it. #comeonublues"

Tim Cahill's Australian roots shine through as he shows his support of Rugby Union and New South Wales in the State of Origin game back in his homeland.
"Unlucky tonite for the heat!they'll still win the final! #LetsGoHeat"
It is basketball this time as Sebastien Bassong attempts to rally Miami Heat after their defeat to the hands of Oklahoma Thunder

"School run done & dusted!! At 5 & 3 yrs old is it ok to leave them at the gate & let them find their way to class?! #independence"
Despite not qualifying as a sport, Rio Ferdiand is occupying his time by questioning his parental duties on the school run.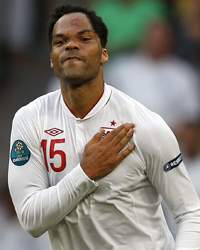 "Was gonna go check out the city of Krakow but the city of Manchester weather is putting off. Haha"
Joleon Lescott reveals that he has bought the weather with him leaving him bound to his hotel room during his time off.

"Looking forward to seeing @Johnheitinga play later massive game for the Dutch vs Germany got to keep Gomez quiet-my tip top goal scorer!"

Everton's Phil Neville suggests where his money is for tonight's game whilst also giving a shout out to his team-mate John Heitinga.

"Good morning everyone. Big day today!!!! I'm ready, can't wait.....#Euro2012 #NedDui"

Netherlands' midfielder Wesley Sneijder wakes up raring to go as he starts his preperations for the Group B game against Germany.

"Poland-Russia 1:1. The games was very exhausting for us. But everything depends on us now and on the 16h we will reform."

With little attention paid to the Group A games last night Andrei Arshavin brings his own opinion to Russia's Euro 2012 campaign so far.
Inside Goal.Com
/* empty because this one does not have controls */?>
Goal.com English - India
Goal.Com Editions
More
Copyright © 2013 Goal.com All rights reserved. The information contained in Goal.com may not be published, broadcast, rewritten, or redistributed without the prior written authority of Goal.com