'The Special One' has accused the media of baseless criticism towards the German midfielder and went on to brand him as the best in his position. Does the statement hold ground?
Jose Mourinho has criticized the Spanish media for not giving Sami Khedira the credit he deserves and subsequently declared that the midfielder is the best in his position.
Every time Mourinho embarks on a new challenge with a different club, he uses his transfer budget to rope in a few players who will make his team a formidable one. He emphasizes the importance of having a strong spine in the team which constitutes of a quality goalkeeper, defender, midfielder, playmaker and striker.
At Chelsea he summoned the likes of Petr Cech, Ricardo Carvalho, Claude Makelele and Didier Drogba to complete the puzzle. At Inter Milan it was Lucio, Wesley Sneijder, Thiago Motta and Diego Milito, although he signed them only in his second season in charge.
When the Portuguese tactician arrived at the Santiago Bernabeu, he brought Ricardo Carvalho, Mesut Ozil, Angel di Maria and of course, Sami Khedira to the club. Since his arrival, Khedira has been an integral part of Mourinho's plans. He is the preferred midfield partner to Xabi Alonso and seems to compliment the Spaniard to a great degree. Khedira's presence has regularly kept the competent talents of Lassana Diarra and Esteban Granero on the periphery of the first team.
At first glance, the German international's performances don't stand out as that of a special player. He does not chase down the ball tirelessly in an attempt to win back possession; much like Diarra would in his terrier-like nature. In fact, to the untrained eye it may seem like Khedira's contribution borders on non-existence. He goes about his business quietly without really doing anything out of the ordinary.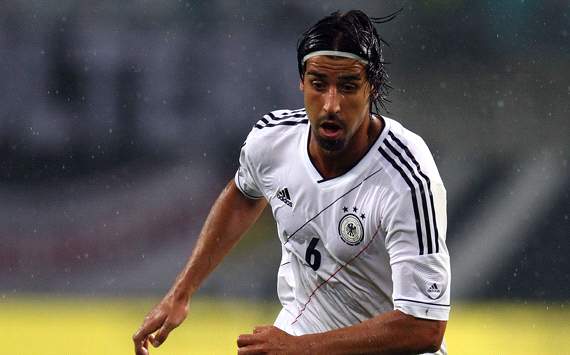 Do you think Khedira is the best player in his positio
n?
From a technical point of view, he is certainly more accomplished than Diarra who is his closest competitor at the Bernabeu while he also possesses a considerable aerial advantage over the Frenchman. He is not a hard tackling midfielder but he has no qualms about tracking back. What he does do that sometimes goes unnoticed is make regular runs forward. He doesn't sit deep and shield the back four but instead, sees a decent amount of the ball in the final third. His movement into more advanced positions also allows Xabi Alonso the time and space in midfield to spray passes forward and invariably draw the majority of the plaudits.
The German's passing is nowhere near as extravagant and spectacular as that of Alonso's, but then again, it's not supposed to be. Khedira is assigned the important yet unappreciated task of playing the simple passes to keep the midfield ticking and allow the players around him to shine.
So is Khedira really the best in his position? We take a look at a few midfielders around Europe who play in a similar position to the Real Madrid man.
Michael Carrick (Manchester United)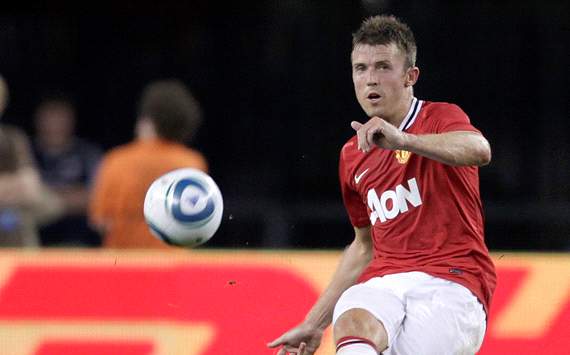 HEAD-TO-HEAD | Performance at club level in 2011-12

| | | |
| --- | --- | --- |
| Carrick | Stats | Khedira |
| 41 | Matches | 42 |
| 2 | Goals | 4 |
| 4 | Assists | 3 |
| 7 | Yellow cards | 7 |
| 0 | Red cards | 1 |
Manchester United's Michael Carrick is probably one of the players most similar to Khedira in the sense that neither of them are combative defensive midfielders, they don't get on the score sheet often, they are under-rated and they serve to complement their midfield partners; Paul Scholes being the maestro in Carrick's case.
However, Khedira doesn't possess the quality of passing that Carrick does who isn't all about playing just the easy passes. Then again, Carrick doesn't get forward as much as Khedira so the two are separated by their slightly varying styles of play.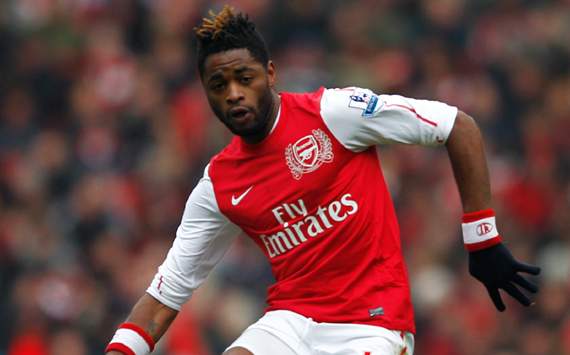 HEAD-TO-HEAD | Performance at club level in 2011-12

| | | |
| --- | --- | --- |
| Song | Stats | Khedira |
| 46 | Matches | 42 |
| 1 | Goals | 4 |
| 14 | Assists | 3 |
| 13 | Yellow cards | 7 |
| 0 | Red cards | 1 |
Arsenal's Alex Song is another player who marshals somewhat the same areas of the pitch that Khedira does. Playing as slightly the deeper of the two midfielders, Song also serves to allow his playmaking midfield colleague, Mikel Arteta the freedom to orchestrate the team's build-up play. Song is also known to stride forward on occasion much the same as Khedira.
The difference is, Song is a far more combative player than the German international and frequently scurries about trying to break up the opposition's attacks. Over the past season, he has also developed an appetite for playing the role of provider having made a series of assists.
Sergio Busquets (Barcelona)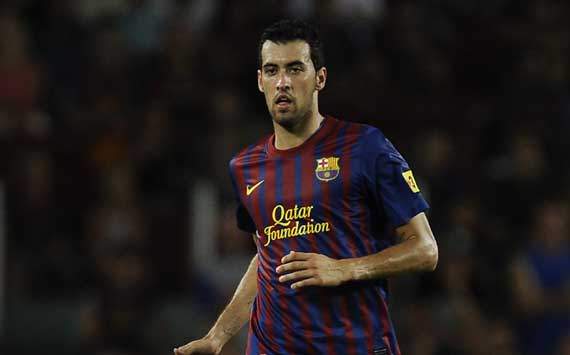 HEAD TO HEAD | Performance at club level in 2011-12

| | | |
| --- | --- | --- |
| Busquets | Stats | Khedira |
| 52 | Matches | 42 |
| 2 | Goals | 4 |
| 3 | Assists | 3 |
| 12 | Yellow cards | 7 |
| 0 | Red cards | 1 |
Sergio Busquets has been a mainstay in a star-studded midfield for Barcelona but not for his technical ability or craft on the ball. He isn't as accomplished with his passing as most of his team-mates but can play a decent ball when given time and space, much like our Real Madrid man. He holds the ball well while his touch and composure sees him slot in well behind the likes of Xavi and Iniesta.
Like Khedira, Busquets is not a combative midfielder either. But where he differs from the German is in the positional aspect of his game. While Khedira often makes forward runs, Busquets is known to sit behind the rest of the midfield for the majority of the game.
So whether Sami Khedira really is the best in his position or not is still up for debate but what we know for certain is that he stands alone in his peculiar style of play. It's safe to say that the German is the ideal partner for Alonso and best suited to Real Madrid's strategy.
NOTE : Players like Yaya Toure and Daniele De Rossi were not deemed comparable to Khedira owing to their superior attacking qualities and versitality among other things.
How do you stay up with football when on the move? With http://m.goal.com –your best source for mobile coverage of the beautiful game.