Goal.com looks at some of the things which are likely to happen if the Three Lions - the Euro 2012 'favourites' lift the Henri Delaunay trophy...Oh its kinda satirical too...
SPECIAL
By Kaustav Bera
England are the undisputed favourties to win Euro 2012. Just like they were the undisputed favourites to win World Cup 2010, Euro 2008, the African Cup of Nations, the Asia Cup and all manner of International tournaments of any repute in the past. Surprisingly the English Media had failed to brand them as clear favourites for the CONCACAF Gold Cup...but then Yanks and Brits don't usually get together especially after Obama did not cheer for Chelsea's win at the UEFA Champions League which really irked Cameron.
So Goal.com (The Only sane Media outlet) looks at things which will occur if England do win the Euro 2012...
Liverpool celebrate on becoming the REAL champions of Europe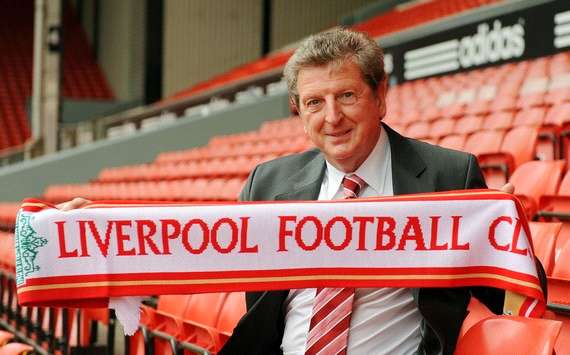 The claims of Chelsea being the champions of Europe are downed in a tremendous uproar and their championship status does not last for more than a month even as a triumphant Liverpool team under Roy Hodgson returns from Ukraine and Poland as deserved winners with Captain Stevie G lifting the trophy in the Olympic Stadium,Kiev. Well Liverpool do have the most number of players in the England squad and in basically they are the England squad!. Then it was also revealed to much fanfare Hodgson's brilliant masterplan as he was actually Liverpool coach all this while planning this moment, he was undercover during the tenure of Kenny D and now Brendan Rodgers. FSG in a statement faxed from USA also announced that Brendan would now act as assistant to the Real King Roy as he has finally broken his cover.
While Roy was announcing his plans, suddenly Stewart Downing jumped in from nowhere and seizing the mike said,
" Told you! Told You! Told You! In Liverpool the strikers were too poor that my inch perfect crosses could not be nodded in. And they tell me I have 0 assists. "
Reporter : But Sir, Liverpool won the European Championships here also and you did not have any appearance.
Downing : What, I assisted Roy from the bench, you moron.
Michel Platini decrees that Passes now win matches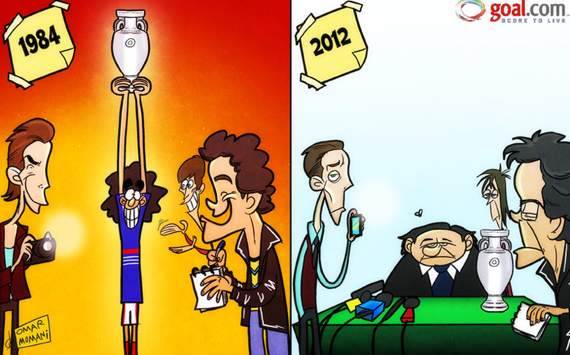 UEFA President, Michel Platini passes an unanimous judgement that from now on, starting from next season in all UEFA Competitions, it will be PASSES that will win matches, goals will now be relegated to just a stat that Opta will only care about! Critics tell us that this was a knee-jerk reaction to England thrashing Spain in the finals by a mighty 1-0 scoreline with Jermain Defoe scoring a backheel from the half-line. Sources close to Michel however tell us, that this was only the tip of the iceberg as the actual reason was Jermain Defoe scoring 12 goals in the competition surpassing Platini's 9 goal record in a single Euro. Of the tally Defoe had scored 11 past France in the opening match after Yohan Cabaye had tried to do a Marco Materazzi. Defoe instead of doing a Zidane did what he does best, smash the ball 11 times past Lloris. The groundsmen in Ukraine were however found grumbling later as his typical celebration meant they had to replace the corner flag 12 times in a match. Defoe strangely dedicated all his goals after the match to Mario Balotelli. He however refused to explain why.
Super Mario had this to say on hearing this - "Who is he? I thought Jack Wilshere or someone was the only person in London "
John Terry The Trophy Crasher slips err rises again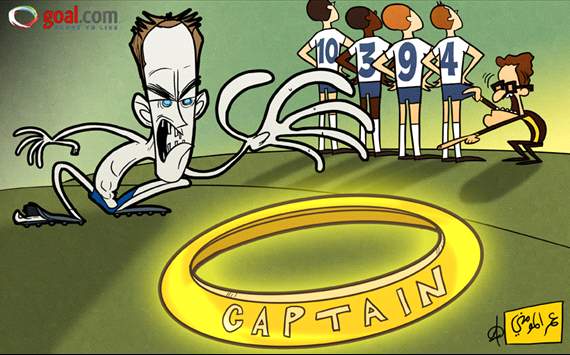 John Terry. Captain.Leader.Legend.Trophy Lifter. Unannounced guest and much much more played no part in the Euro 2012 beside an appearance against France where he played for 10 minutes before being red carded for kicking out at Malouda. After the match Terry said that he saw a little bit of Alexis Sanchez in his (soon to be former) Chelsea team mate and this was also in retaliation of Malouda having a better hairstyle than him.
On July 1,2012 when England were crowned winners, and Steven Gerrard was chatting with his Liverpool...err...England team-mates before taking the trophy from Platini, a sudden gush of wind blew and John Terry flew. Like he had never flown before (save the time he slipped) and grabbed the trophy from Platini and hoisted it leaving Stevie G baffled.
Also spotted among the Liverpool...I mean..English players was a certain Jose Bosingwa who apparently claimed he was English now and posed for the team photo with the trophy.
Roy Knows Be
st And The Injury Conspiracy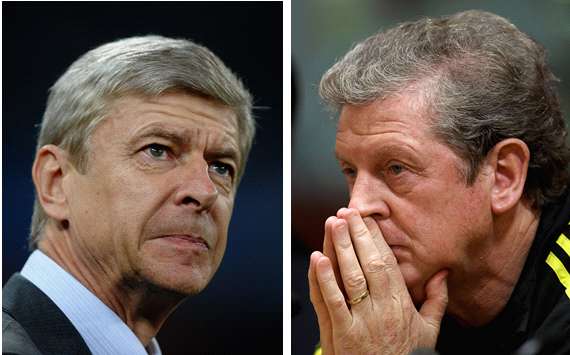 Roy Hodgson said after the monumental triumph that it was 'footballing reasons' which made the Three Lions win the European Championships. When questioned what was England's strong point in the tourney, he said 'Football'. When he was asked to give one reason why England were better than the competition, he said it was ofcourse 'footballing reasons'. On his gamble at not picking Ferdinand which eventually paid off, he said Ferdinand could not play football so it was due to 'footballing reasons' he was dropped.
More interestingly, in a dossier uncovered from the England team, after our hackers had broken in revealed that the injuries which plagued the England squad was a pre planned master plan by Roy to get Martin Kelly into the squad. In order to make it believable ofcourse Roy and the English team hired the best in the business when it comes to injuries...Yes you guessed it right...Fromer Arsenal physiotherapist Gary Lewin and Dr. Ian Beasley, Former Arsenal team doctor were with the current English team. As they say to be the best you need to hire the best in the business...and when it comes to injuries, Only Arsene knows best!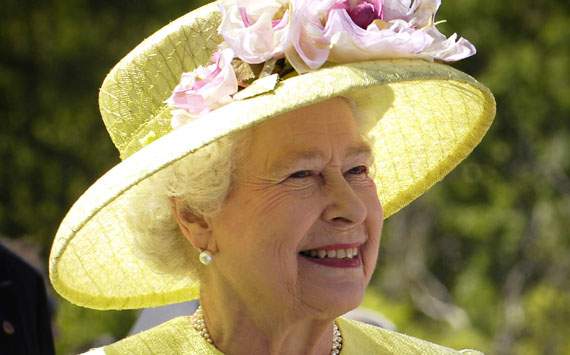 In other unrelated news after the English team returned to England, Queen Elizabeth decided that she would extend her reign for another 60 years to await another English victory at the Euros. Hearing this Prince Charles had to be taken to a psych therapist due to a bout of wild rage.
Leading researchers also found that the Mayan calculation that the World would end in 2012 hinged on England not winning Euro 2012. However with Roy's Victowy the prediction was nullified and the world will NOT END!!
Please note that this story is satirical...* That is if you have reached upto this point before claiming on the general ineptitude of the writers on Goal.com and lamenting how they hire almost anyone on the Internet!!
Follow Kaustav Bera on

How do you stay up to date with football when on the move? With http://m.goal.com – your best source for mobile coverage of the beautiful game.