The Manchester City midfielder is considering a break from the Elephants to concentrate on club football, but not without consequences for himself and his country
ANALYSIS
By Kingsley Kobo
The 2011 African Footballer of the Year, Yaya Toure, has achieved some commendable success in his 11-year career, which includes the highly coveted Uefa Champions League title with Barcelona and an FA Cup victory with Manchester City.
However, retirement from international football with Cote d'Ivoire at just 28, without any incident provoking such a decision, seems to be premature for a player who appears to be in his footballing prime.
Perhaps, it may stem from accumulated frustrations at the national team level following recurring fiascos and dramas, or maybe the physical midfielder is courageously deciding to reach for greater heights in Manchester, without the distractions that come from patriotic engagements.
Whatever the reasons behind his planned departure from the Elephants, there are a number of consequences to consider, which would inevitably come hand in hand with such a decision.
5. NEGATIVE FAN REACTIONS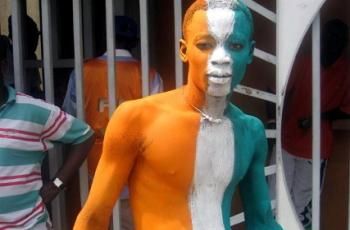 Yaya Toure is currently the most popular Ivorian footballer among local fans after Didier Drogba. The former Barcelona player is a role model and source of inspiration to both aspiring players and countless young people in the west African nation.
He is a strong campaigner in the fight against HIV-Aids, starring in a number of TV commercials. His disappearance from the national team would be felt especially during the high-profile international extravaganzas such as the Afcon or the Fifa World Cup tournaments.
Fans will surely mourn his absence and may even turn on him over his ultimate decision to bid farewell too soon.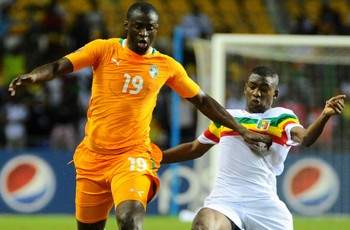 If the Ivorian national team happen to pull through at the 2013 Afcon or 2014 World Cup in the absence of Yaya, the player would have made one of the biggest mistakes of his career.
He would quickly float into oblivion, leaving his legacy to be wafted by the winds of change, and football pundits in his country would be quick to remind fans that he was not a crucial element of a championship-winning side.
Fans always seem to swoon over those in action with little or no focus on history, and it won't take them long to forget about Yaya if their country enters a glory era without him.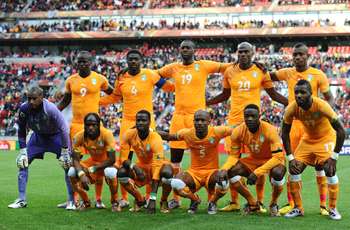 How would an eventual withdrawal of Toure be felt among his team-mates within the national team? Some had vowed to abandon ship if they failed to secure the 2012 Africa Cup of Nations, to give younger generations a chance. The team narrowly lost to Zambia in the final, with none of the Ivorians announcing their retirement thereafter.
Would Toure's abdication trigger an exodus, in the same way Zinedine Zidane's initial retirement from France inspired the likes of Bixente Lizarazu, Marcel Desailly, Claude Makelele and Lilian Thuram to follow suit? The likes of Didier Drogba, Gervinho, and Salomon Kalou will not be easy to replace.
2. THE ELEPHANTS LOSING A TUSK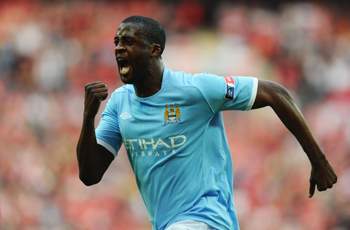 The exit of Toure would be tantamount to the Elephants losing a tusk. He is a crucial element of the team in both a defensive and attacking sense, and his presence has made them formidable before a number of teams.
The Manchester City player completes the set of world-class stars in the outfit that make up the team's physical and psychological strength.
His role of breaking up opposition attacks, directing distribution, shooting and covering would fall to someone else within the starting XI, and there is no guarantee that such a replacement would be nearly as successful as the younger brother of Kolo Toure.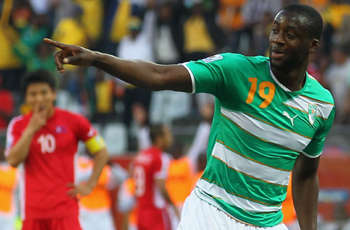 The Ivorian team would miss Yaya's immense defensive and distribution input in the midfield, considering the fact that former Tottenham player Didier Zokora, who used to be the best in that department is currently in decline, and Newcastle's Cheick Tiote is yet to make a name for himself with the national team.
And with the 2013 Africa Cup of Nations closing in, it would be difficult to replace a natural leader and first-choice player such as Toure, at a time when increased pressure to perform and forget the failings of the past will surely get the better of many in the squad.
At such moments the leaders in the outfit stand up and speak on behalf of the squad, bringing a calming effect and keeping a firm focus on the ultimate prize. Toure would be sorely missed in this role, which he has made his own in recent competitions.