Ahead of the highly-anticipated blockbuster between the Bavarian and Spanish giants, five of Goal.com's editors have picked out their Best XI from the two clubs
Over the years, the two behemoths have produced many epic encounters and even more world-class footballers. From Alfredo Di Stefano to Gerd Muller, to Franz Beckenbauer and Raul, the list of legends goes on and on, and the parade of names continues into this current generation of superstars.
With some of the best players and most recognisable faces in world football today expected to take to the pitch,
Goal.com
has assembled a team of experts from the International, Spanish and German editions to pick their best combined XI by taking into account the players' performances and achievements in all competitions for club and country.
FRANCOIS DUCHATEAU | Goal.com Germany Chief Editor
4-3-3

Casillas

Lahm - Ramos - Pepe - Marcelo

Alonso - Schweinsteiger

Ozil

Robben - Ronaldo - Ribery
Manuel Neuer is the best keeper in the world for his age, but overall Iker Casillas has been at the highest level for so many years, and has won countless titles. Neuer hasn't had a strong season in the league, so my pick is the Spaniard as the No. 1. It's clear that Bayern's weakest link is the defensive line: only Philipp Lahm has the ability to compete with the world's best.

There are no doubts about Xabi Alonso and Bastian Schweinsteiger, who would be a phenomenal partnership in midfield. Mesut Ozil is the youngest player in my Best XI. In the German national team, he has proved that the No. 10 is his best position. With his creativity and technique, he would form a magical midfield with Schweinsteiger and Alonso behind him, the strategic workers who keep the balance in any dream team.

If we talk about seasoned world class players, then Arjen Robben, Cristiano Ronaldo and Franck Ribery have to be in a combined Best XI, as youngsters like Thomas Muller and Karim Benzema have not yet acquired the experience level that they possess.
Mario Gomez is having a fantastic season - his first, really - but still I rate Ronaldo as a better footballer. Although he is not a classic centre forward, he is a goal machine, and he can operate in that position like Lionel Messi does at Barcelona ... as a false nine.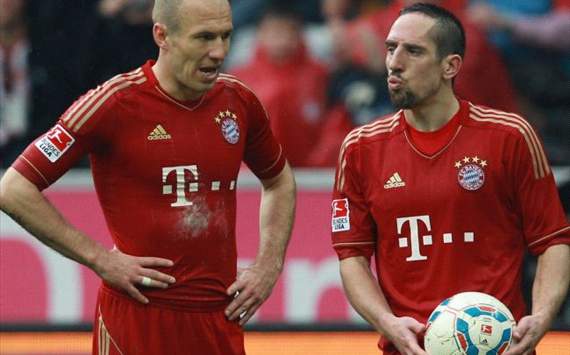 MARTIN DEL PALACIO LANGER | Goal.com Spain Chief Editor
4-2-3-1

Casillas

Lahm - Ramos - Pepe - Marcelo

Alonso - Kroos

Robben - Ozil - Ronaldo

Gomez
I think Neuer is still a long way from Casillas' level. The Madrid shot-stopper is one of the most complete 'keepers in the game while the German is talented but too inconsistent for his own good. In defence, while Holger Badstuber and Jerome Boateng are interesting players, Ramos and Pepe are proven experienced campaigners who have played at World Cups and are essential to their national teams. The same can be said for Lahm, and while, in my opinion, Alaba is going to be a fantastic player, the nod still goes to Marcelo at left-back.
In midfield there's no point in arguing about Xabi Alonso, one of the best deep-lying playmakers in the world. His partner in Madrid, Sami Khedira, is a good defensive midfielder but lacks Schweinsteiger's workrate and Toni Kroos' vision and as the latter has played more than the former in the Champions League this season, my choice goes to him.
It's tempting to pick Robben and Ribery on the wings but that would eliminate Ronaldo from the equation as he cannot be deployed as a second striker, a position he has never played in at Madrid. So, with the obvious need to keep the Portuguese ace, I choose Robben over Ribery on the other flank because the Dutchman has been more consistent, even if he's not as talented as the Frenchman as an all-rounder. Ozil is then an easy choice as playmaker and, up front, I give Gomez the last spot because he has been fantastic in the Champions League this season.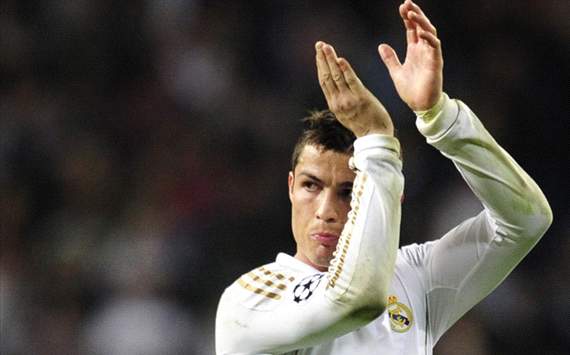 CLARK WHITNEY | Goal.com INTL Germany Football Editor
4-2-3-1

Neuer

Lahm - Ramos - Pepe - Marcelo

Alonso - Schweinsteiger

Ronaldo - Ozil - Ribery

Gomez
It is almost unfair to compare a relatively young goalkeeper, Neuer, to a 13-year veteran like Casillas. Based on attributes, and calibre of performance in all the big games in his career thus far, the German gets the nod. His shot-stopping is second to none, and his superior athleticism is an advantage especially applicable to a combined XI that will need his quickness off the line. In the back four, Lahm is the only world-class Bayern player: the likes of David Alaba, Jerome Boateng and Holger Badstuber are still too young. Sergio Ramos, Pepe, and Marcelo are more proven.
In midfield, Schweinsteiger and Alonso are national heroes, and certainties for the defensive positions. That their skills are complimentary is an added advantage. The attacking midfield positions are unfortunately too few for the two sides, and some class players will have to be omitted.
Ronaldo needs no introduction. His opposite, Angel Di Maria, is still new to the big stage and has not contributed in big games like Robben and Ribery have. Out of the two Bayern players, the Frenchman gets the nod based on his consistency, creativity and versatility. Ozil, despite not always used to his best strengths in Madrid, will be the central playmaker to link with Ribery and provide service for Ronaldo and Mario Gomez, the latter of whom is selected based on his immense scoring record in all competitions, including the Champions League.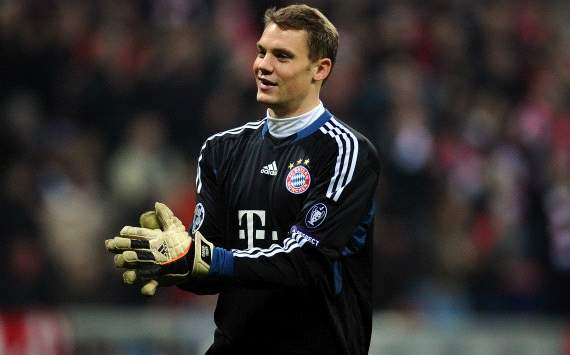 BEN HAYWARD | Goal.com INTL Spain Football Editor

4-2-3-1

Casillas

Lahm - Ramos - Pepe - Marcelo

Alonso - Schweinsteiger

Robben - Ozil - Ronaldo

Gomez
Casillas edges it in my team between the posts. He has the experience and always seems to be there in the big games for club and country, while Neuer is a fantastic shot-stopper but has looked prone to making more mistakes than the Spaniard.
In defence, Lahm has been an excellent servant to Bayern throughout the years and is the kind of player Madrid could do with at right-back now that Ramos has moved inside to the centre-back role. Ramos, Pepe and Marcelo make up an impressive defence.
In midfield, Alonso and Schweinsteiger are simply the two finest components of their craft at the two clubs and both are natural choices. Further forward, Ronaldo is an obvious choice and would get into any side, while I have gone for his predecessor Robben on the opposite flank. At his best, the Dutchman is almost unstoppable and is enjoying a fine season in 2011-12. Ozil edges out Di Maria, Ribery and Kaka for the other slot behind lone striker Gomez, who is in on form ahead of the excellent Benzema and Higuain.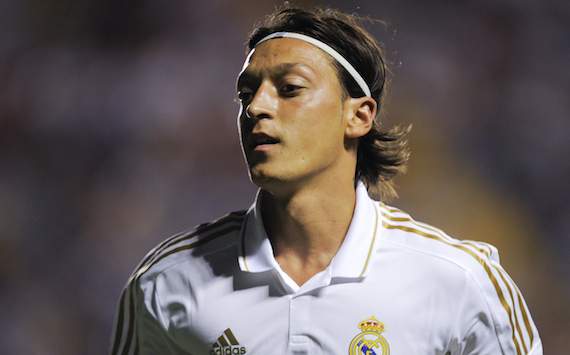 PAUL MACDONALD | Goal.com INTL Deputy Editor
4-2-3-1

Casillas

Lahm - Ramos - Pepe - Marcelo

Schweinsteiger - Alonso

Di Maria - Ronaldo - Ribery

Gomez
Casillas' experience sees him edge out Neuer to the gloves, and despite Bayern's exemplary defensive record in the Bundesliga this season, Madrid's back four, as individuals, possess more quality. The right-back slot remains a problem area for the Spanish side, however, so Lahm can complete the defensive line.
Schweinsteiger is a must alongside Alonso in the central positions of a 4-2-3-1 formation, and with both sides' multitude of attacking options, Ronaldo can shift infield, playing just off a main striker. That role goes to Gomez, his prolific scoring record over the past 18 months confirming his inclusion ahead of either Benzema or Higuain. Ribery can operate in Ronaldo's left-wing position.
The right flank proved to be most difficult to decide, and Di Maria just edged Robben. The Dutchman has a tendency to be inconsistent of late, while Madrid are a better team when Di Maria is involved; 35 assists in two seasons is testament to that. With Di Maria and Ribery feeding Gomez, while Ronaldo lurks, the potential for goals in this XI is mouth-watering.